The image below is a photo I took of the Waterfront, Cape Town Diesel store window display. This display captured my attention and took my mind on a journey as I tried to understand the meaning behind this concept. It led me down dark alley ways of my own interpretation, and what a journey of discovery it has been.
At first glance, this window display immediately make me think …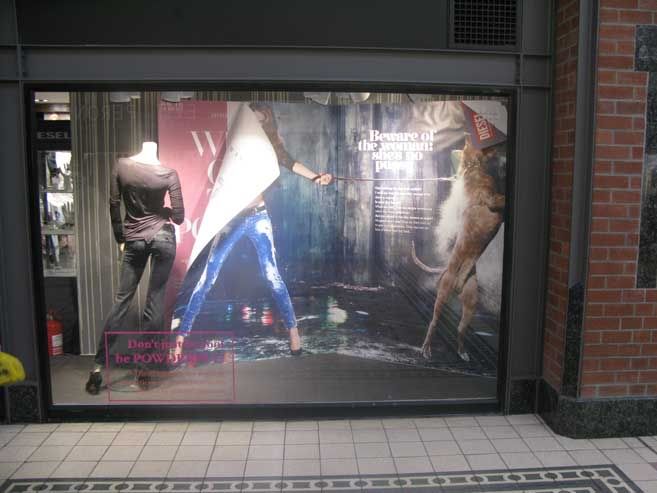 of the movie Red Riding Hood. Most probably because the above Diesel Powder and Dirt Denim Collection coincides with the movie release date in the South African cinemas in March 2011.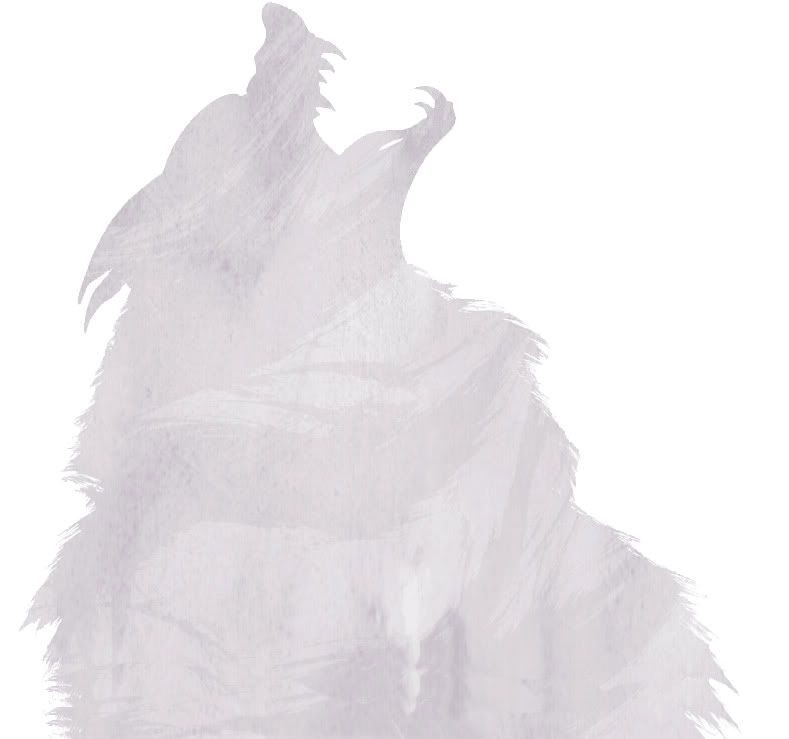 The images above are from the Red Riding Hood Movie Fans blogspot. It has that dark sinister feel. I look long and hard at the display and it makes me think about media, magazines, movies, online interaction. The display is telling a story, there is something more. I just CANNOT put my finger on it. I still can't fully understand it and that is what I love about this display. I have been provoked to explore this deeper and to possibly find my own explanation to it.
I then google away and find some more information on the Diesel denim spring/summer 2011 collection: "Don't be just cool, be powderfull! The creative agency in Italy, H-art, came up and produced this creative idea. Strong visuals that have huge impact.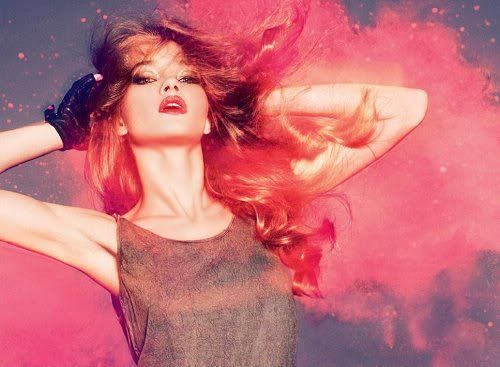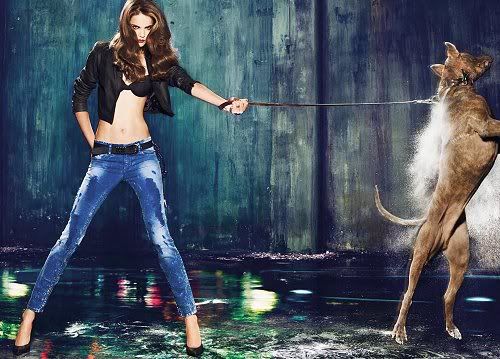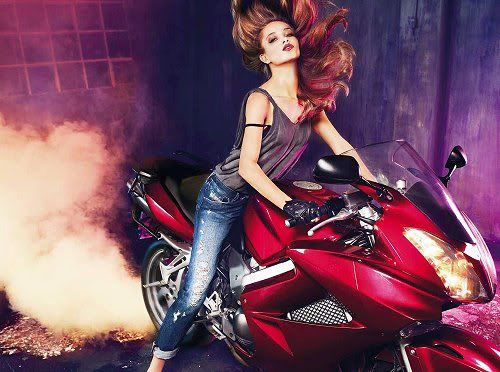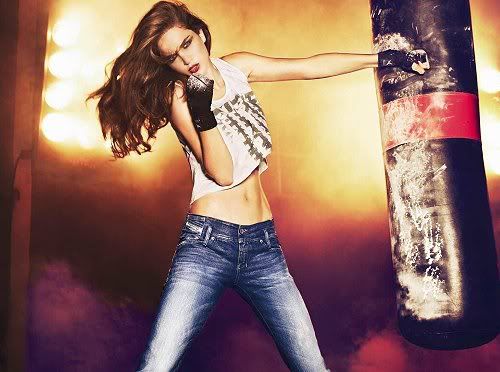 Unfortunately the microsite is irritating because it is done in flash and is slow and cumbersome to navigate. I am told to be cool, powderful and patient while it loads. The visuals and styling is 100% excellent and the walk-through story is there but I have to move onto another site in order to see what is going on rather than having to wait. I find an easy to follow campaign guide on Luca Quattrin site, the art director at H-art. Here is a visual walk through: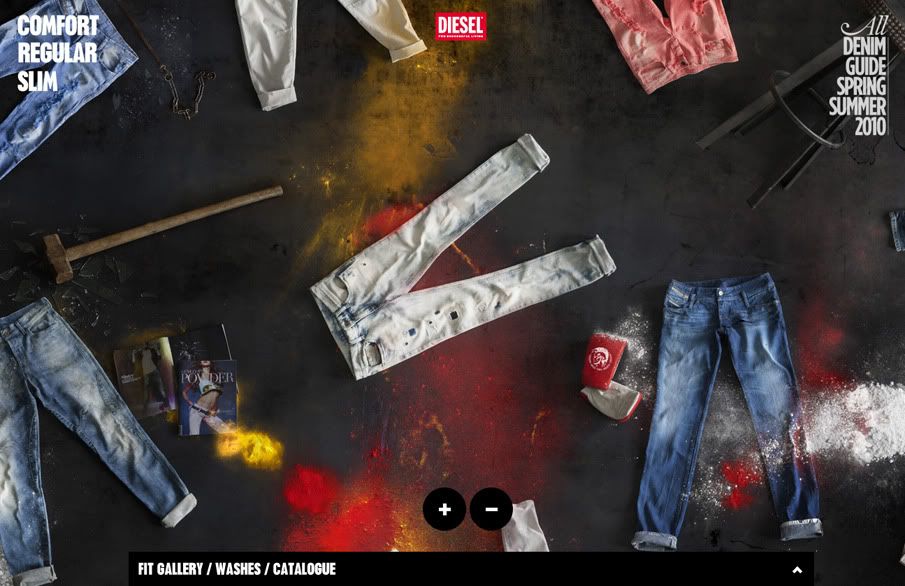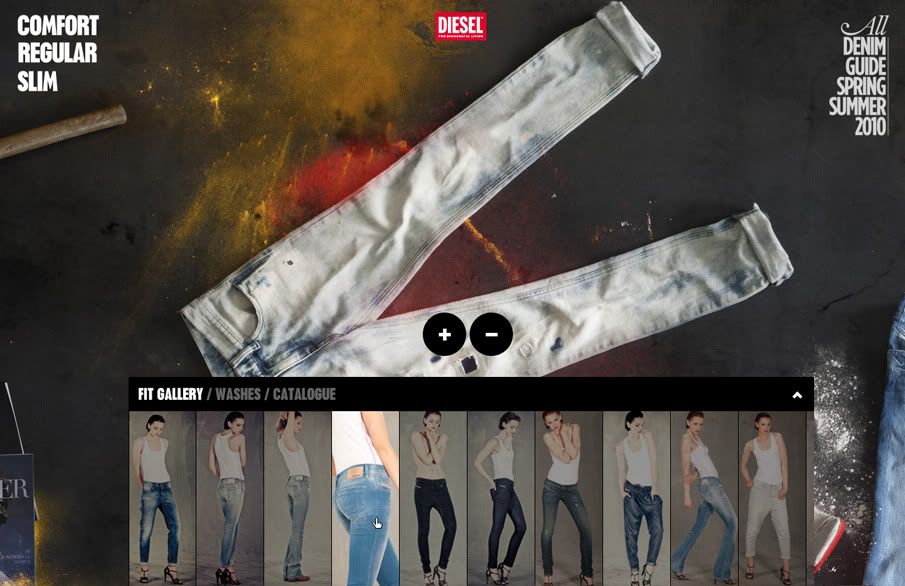 This takes me back to the South African window display at the Waterfront. An excellent interpretation of the campaign and the use of the visuals. I love the "book/magazine" feel inside a window display. It has made my mind want to know more and I have spent time getting closer to the brand exploring the possible meanings behind the display. Is that not what a window display should do? It should make you wonder and then mentally wander into the brand concept spending time pondering the connection. The longer I spend thinking about this the deeper the brand awareness grows. I find another Diesel Powderful window display on Carnaby Street in London on 3dbyd blogspot. An interesting interpretation with mannequins wearing labcoats and experimenting with "cosmetic lab treatments" to come up with new washes and colour pigments.
I think that the Carnaby Street display is too complicated and busy even though it gets the message across, which is enhancing the "look and feel" of the merchandise in different styles. I find the Waterfront display's interpretation is much more intriguing as it takes me into the high-gloss and glamorous underworld of the quest for "eternal beauty". The thought leads me into a story that I have enjoyed following and would like to explore further, possibly in a pair of Diesel powderful denim.